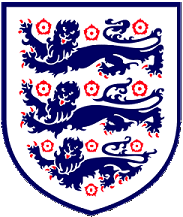 Since last year's football world cup I have not sat down and watched a full 90 minutes of an England match, mainly because I don't find them entertaining any more, I can't stand the manager and I think the players have lost their desire to play for him, and in some cases they've lost the desire to win at all costs. Wayne Rooney gets sent off for showing the world what an over-rated thug he is… again.
Capello was such a bad choice as manager, he can barely speak English for one, and the way he talks about the players and the team just puts me off watching him. OK so we just qualified for the European Championships, but we expected to do that anyway, we also expected to brush Montenegro to one side, and yet we drew 2-2. It's embarrassing enough having a foreign coach in charge of your national team, let alone having one that has failed to achieve anything with this squad.
For me the only answer is Harry Redknapp. There is a man who can put his arm around an average player and tell him that he's good enough to win the World Cup, and on the pitch he goes feeling 10 feet tall. Being a West Ham fan, there will always be a place in my heart for Harry, I once saw him parking his car in Marble Arch, and automatically blurted out "Hello Harry, you alright mate ?" as if I'd know him personally my entire life. He just replied "Hello mate, fine thanks, yourself?"although he was probably thinking jog on pal, please don't start a fill blown conversation with me.
Redknapp has a nack of getting good things out of players, he's not the best, but I think he'd do a top job as England's coach. The players would respond to him,  listen to what he says, and most importantly understand his cockney English.
I'm not a huge rugby follower, I like it, but I don't follow it enogh to know when the games are on, and who's playing. But with the world cup on at the moment, I have found myself getting out of bed early the last two Saturdays to sit down and watch them over breakfast. They lost to France this morning, they threw it away in the first half when the frogs just hammered them and went in 16-0 up. I don't know enough about rugby to say whether they underperformed in this competition or not? I know in the last two World Cups they reached the final and 8 years ago won it with Johnny Wilkinson's wonderful kicking.
Anyhow, within 12 hours I'd watched two poor performances by two England teams, what other sports can we cock up this weekend ?